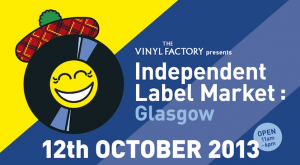 Strength in Numbers attended the first Glasgow Independent Label Market, which took place at the Barras' Art and Design Centre last Saturday. The event, organised by The Vinyl Factory, reflects the strength of Glasgow's (and Scotland's) small independent label sector at the moment. Aside from the original market taking place in London (it launched in 2011), similar days have also taken place in LA and Toronto. Certainly Glasgow-based labels were well represented with Rock Action, Creeping Bent, Electric Honey, Optimo, Soma, and Numbers, amongst others, all manning stalls for the day.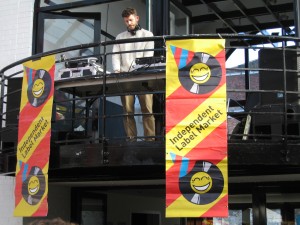 Although we arrived there just after 12.00 the courtyard was already bustling with a small crowd, and we were even too late for some products – for example a release by Wounded Knee on Gerry Loves Records had already sold out. Still, we took advantage of the day to stock-up on some of Electric Honey's back catalogue and some Rock Action samplers. Market-style record trading was bolstered both by live sets from DJs, representing some of the artists on sale, and by a number of different food and drink stalls.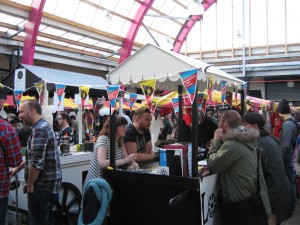 The day was supported by AIM – the Association of Independent Music, SMIA – the Scottish Music Industry Association, The List and Kiltr. The Vinyl Factory had their own stall and they argue that the event has "become a fixture in the independent music calendar and a timely reminder in an increasingly digital age that music retail can still be a social affair". This was certainly true on the day, and unlike most of the stalls at the market, digital downloads don't usually come with a free cupcake.